Most bloggers get into some sort of distraction. This word distraction is really one factor that could hold you from blogging. Anyone who is running a blog will definitely have different ideas and thoughts running around them whether to focus on SEO, social networking and marketing, tweaking, blog designing, reading out tutorials, reading stories of other bloggers and many. It is true that we accept these factors are necessary, having said that it is also important that we realize that for any success in blogging your need to write, write and write.

You may be wondering "Why should i consider writing important than any other factor of blogging for success?" The answer cannot be explain in plain or simple terms but for nutshell understanding to say it in couple of points


A blog is meant to have regular updates of blog posts
It is important that some sort of life is produced and given to your blog, making your unique visits to returning visits
I personally wanted to publish this post for you to read, because being a blogger i was distracted in various factors specially in terms of SEO. This distraction of mine into blogging eventually caused me to have a little interest into blogging and proved me very little success in both SEO and blogging.
You probably by now would have thought of your distraction that is holding you from blogging. Don't get distractions bold you out, stop being controlled by your short term success and focus on your long run success. The only way to reach your success into blogging is to write, write and keep writing and finally if you had made quality content what is wanted by you everything what you wanted will come along to you by others.
What is holding you back?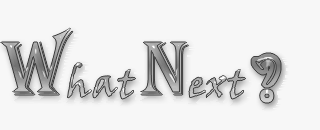 ---